>
>
>
>
E0116 Team Slot Minilite Rear Wheel Inserts x4 – Painted – Teamslot E0116
Due to the current Covid-19 Virus crisis, and in line with current government advice, we have decided to close our website. We will not be accepting or processing any orders, and will remain closed until it is safe to open again.

We have taken this decision to protect both our customers and our selves. We hope to able to open again soon.

Thanks for your understanding, and stay safe.
E0116 Team Slot Minilite Rear Wheel Inserts x4 – Painted – Teamslot E0116
E0116 Team Slot Minilite Rear Wheel Inserts x4 – Painted – Teamslot E0116
E0116 Team Slot Minilite Rear Wheel Inserts x4 – Painted – Teamslot E0116
Related Products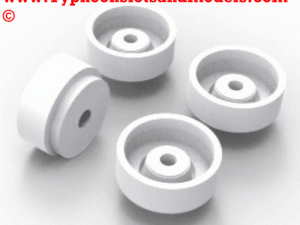 Team Slot Plastic Wheels E0004 E0004 Team Slot 14.9 x 10.3mm Plastic Wheels x4- Fits 2.5mm Axle - E0004